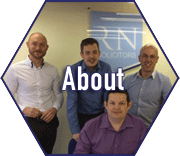 Broadland Radiators & Heat Exchangers Ltd have been involved in the design, manufacture and repair of cooling systems, radiators and heat exchangers for over 30 years.
1987
Broadland Radiators formed and begin trading from a small industrial unit in Gorleston, nr Great Yarmouth.
1989
Completes first packages for Halliburton providing cooling solutions for pumping units working in the North Sea.
1996
Due to expansion, moves to current site in Burton Road, Norwich.
2011
Broadland Radiators is acquired by Pyroban Ltd. Broadland Radiators is a market leader in design and manufacture of cooling solutions for the offshore industry and Pyroban Ltd is the Global leader in the design and manufacture of ATEX solutions – the products compliment each other extremely well in offshore applications.
2011
Broadland Radiators become part of the Caterpillar family as Pyroban Ltd is acquired by Caterpillar Inc.
2017
The Broadland Radiators management team reach agreement with Caterpillar to complete a management buyout of the business.
2021
Broadland Radiators become the exclusive service agent in the UK and Western Europe for API Heat Transfer (owner of the Covrad range).