We don't just 'say' we work with our suppliers….we really do! Elmdale Welding And Engineering Supplies ltd ESAB Europe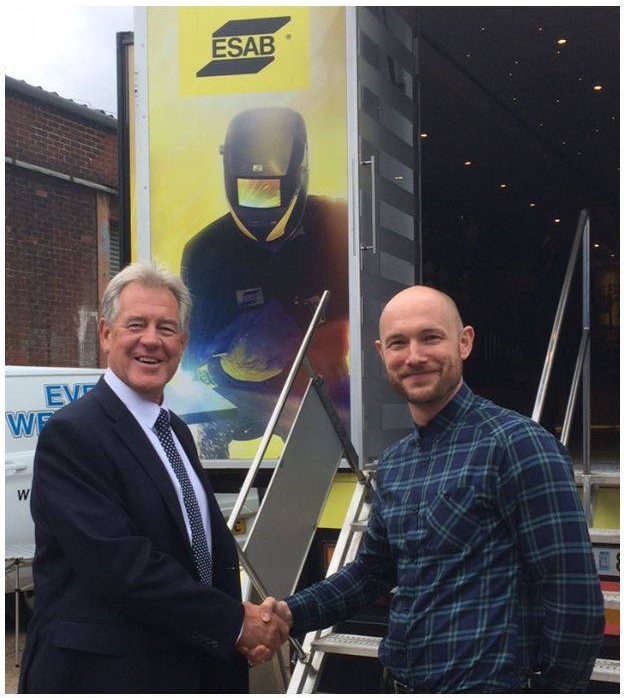 At Broadland Radiators and Heat Exchangers we pride ourselves on producing products of only the very highest quality. We achieve this by truly collaborating with our fantastic suppliers.
One such example of this would be when Elmdale Welding asked if they could bring the ESAB demo bus to our yard to share some of their new products with us and other customers in the Anglia area.
Happy to help one of our favourite suppliers, here is Jamie Marshal of Broadland Radiators and Heat Exchangers Works Manager sharing a  moment with Peter Elms, Managing Director of Elmdale Welding & Engineering Supplies Ltd to discuss some of the goodies on board.
The demo bus was a great success, lots of visitors and increased exposure for both our companies.